10 tips for training risky drivers
In the year ending June 2018, there were 165,100 road casualties and 1,770 reported road deaths in the UK. Given that business drivers have a 30-40% higher incident rate than private drivers, many organisations are concerned about driver safety.
Risky drivers can easily be identified after an event, for example because of an incident, a speeding ticket or a complaint. But what if you could reduce risky behaviour before an incident happens? Here are 10 best practices that our customers have adopted to lower driving risk.
1. Introduce a safe driving policy
This is the first step to behavioural awareness. Clear guidelines show that your business cares about your drivers' safety.
2. Hold 'toolbox talks'
In-person training on safe driving and company expectations help to reinforce the message that there's a true risk in speeding and harsh driving.
3. Provide instant in-cab coaching
For behaviour change, use an in-cab coaching device to give drivers instant visual and auditory feedback on harsh driving. As a result, you'll encourage conscious and subconscious driving style adjustments.
4. Get the data
Use telematics devices to establish the facts. You can measure speeding events, harsh acceleration and braking, and automatically create a driver risk score.
5. Focus coaching efforts
Instead of expensive company-wide re-training, you can focus on drivers that need a refresher. As a result, you'll free up resources to work more intensely with each individual, increasing the likelihood of success.
6. Deliver actionable feedback
Lasting behavioural change comes from specific feedback at the right time. For instance, individual driver behaviour reports linked to Google Maps street view can jog a driver's memory and address specific events.
7. Develop a driver education program
Auto-enrol drivers who reach a certain number of 'at-risk points' in compulsory external training, for example: online driver safety courses, speed awareness courses, and driver development seminars.
8. Give drivers access to their data
The Masternaut SmarterDriver app allows drivers to see their own driver scores, tips for improvements, and in-depth driving style analysis with peer comparison, therefore encouraging a greater interest in driving behaviour.
9. Incentivise good behaviour
Awards such as a 'Driver of the Month' give drivers something to aim for, and are easy to compile with Masternaut's live online behaviour scores. Some customers have also seen success through publishing leaderboards to create friendly competition and increase awareness.
10. Launch a fleet safety committee
Nominate departmental representatives to meet quarterly and review recent incidents, during which they can discus ways to improve the driving habits of high-risk drivers.
Summary
Training risky drivers is not an overnight fix, but it is worth it.
In the long run, safer drivers lower fleet costs. Because of this, our customers see less wear and tear, lower fuel spend and incident claims, as well as the option to negotiate better insurance premiums.
For more information about driving behaviour, please click here.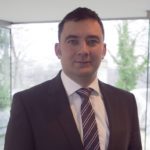 By
Mike Hemming

on Dec 01 2018

Experienced Professional Services Director with a demonstrated history of working in the information technology and services industry, providing data analytics consultancy and project management services. Over 12 years telematics experience, deploying global solutions to all industries, and providing expert analytics to drive change.