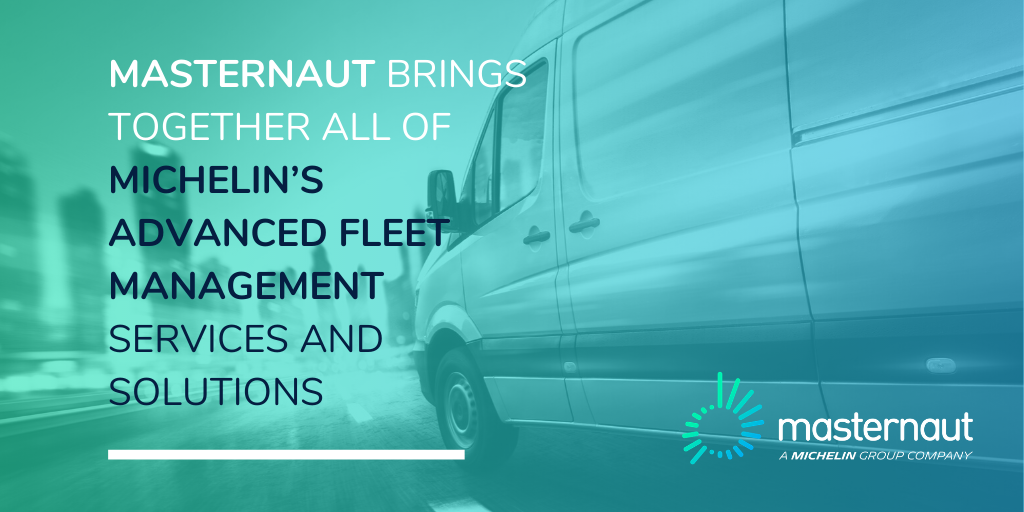 Everything you need to know about Fleet Management
The importance of fleet management services and solutions, which allow companies to keep their fleets connected, can be seen all over the world in a variety of business sectors. By using technologies like Masternaut, you can develop a greater understanding of your commercial transport and logistics operations, so you can improve your efficiency and productivity.
Here, we're going to answer some of the most frequently asked questions surrounding fleet management. This will help you to see how investing in a fleet management system could help you reduce your costs, increase your productivity, and shrink your carbon footprint.
Table of contents:
What is fleet management?
Fleet management, from a commercial road freight transport point of view, describes the processes adopted by Fleet Managers to maximise the safety, efficiency, and productivity of their daily activities.
These activities include purchasing or leasing the vehicles required, organising which routes they should take each day, ensuring the vehicles are maintained and comply with the necessary regulations, training drivers to ensure their journeys are efficient, and more.
Achieving fleet management goals in terms of efficiency and productivity involves a combination of several factors. These are primarily:
Having access to real-time information and data about vehicles and cargo
Being able to monitor and improve the driving behaviour of your workers
Being able to track the fuel consumption of your vehicles
Conducting regular preventative vehicle maintenance
Fleet management services and solutions will provide you with all of the tools and support you need to help your fleet operations and overall business to run more efficiently.
What is a fleet management system?
Simply put, a fleet management system combines the utility of both the software and hardware that is used by fleet operators in order to properly govern and manage their vehicles. A connection between both the physical and digital aspects of fleet management functions to create a collaborative effort that ultimately benefits the Fleet Manager and the drivers that they are responsible for.
Such a system is comprised of multiple components, typically featuring:
Vehicle GPS tracking devices: These devices are pieces of hardware that are physically installed onto each and every vehicle within a fleet. They provide managers with real-time vehicle location visibility, as well as data reports concerning engine diagnostics and driving behaviour.
Fleet management software: This is computer software that gives Fleet Managers an easy-to-use interface for task prioritisation and execution, such as vehicle acquisition and maintenance. This software also monitors, processes, and relays data insights that help towards optimising fleet performance.
Onboard dash cams: Another device that is installed onto fleet vehicles, these road and driver-facing cameras allow for on-duty video capturing. The recordings produced offer the ability to identify risky driving behaviours and provide insights regarding road-related accidents.
Driver terminals: Onboard terminals afford drivers with the best navigational capabilities for their routes. They also integrate a communication platform between them and their manager, in addition to assignment update and fuel usage detailing.
The benefits of fleet management systems are comprehensive, companies and businesses who use them see an overall improvement in fleet efficiency. This is due to how they are proven to cut costs by reducing fuel expenditure while increasing driver safety.
Why is fleet management important?
There are reasons as to why fleet management is one of the largest expenditures for companies and businesses alike. The management of fleet vehicles is a considerable burden because it involves a variety of complicated decisions being made. A host of deliberations go into making sure that things are operating properly. I.e., the specific vehicle and driver selection for certain jobs, efficient route planning, maximising driver safety, all while ensuring regulatory and legal compliance. Even if one element of fleet management falls short, this can result in an array of negative consequences.
The level of control and administrative responsibility can be overwhelming. And so, fleet management, aided by a purpose-built system, is so important because it minimises the chances of anything going wrong during operations. If a Fleet Manager has access to the real-time location and condition of their drivers and vehicles, respectively, how much fuel they are using, alongside other relevant data, then these are preventative measures in and of themselves. Moreover, this information can then be leveraged so as to optimise fleet processes and actions, thereby cutting costs and enhancing business and company-wide productivity.
What does a Fleet Manager do?
Fleet Managers are the people who oversee fleet operations, ensuring everything runs smoothly on a day-to-day basis. As a result, they're usually in charge of the following tasks:
Fleet tracking: This is crucial for ensuring the safety of a fleet's cargo and drivers. It also helps Fleet Managers to ensure they have the capacity to react to unforeseen events, such as accidents and changes in road conditions that may require existing delivery routes to be modified. Fleet Managers can use connected fleet services and solutions that use technologies like GPS and IOT to maximise the visibility, efficiency, and safety of their operations.
Data analysis: By analysing key performance indicators (KPIs), Fleet Managers can make more strategic decisions. Using driver behaviour analysis to define new training requirements that will help to improve a fleet's fuel consumption is just one example of how keeping a close eye on the necessary KPIs can help a Fleet Manager to fine-tune their operations.
HOS management: Fleet Managers also need to ensure their workers' driving time and hours of service (HOS) recordings are correctly processed by tachographs, following the current legislation. Masternaut provides ELD reports so managers can monitor and analyse their workers' driving time to ensure compliance.
Vehicle acquisition: Defining vehicle acquisition needs and methods is a task Fleet Managers are usually responsible for. Data analysis and forecasting are vital for helping a Fleet Manager to make decisions about whether it's time to invest in more vehicles or even transition to a green fleet.
Ensuring drivers' safety: Ensuring workers always drive safely is one of the biggest challenges for most Fleet Managers. Using fleet management services and solutions can be incredibly useful for monitoring both vehicles and drivers in real-time. With the data collected, Fleet Managers can devise new and specific training plans to address recurring issues and improve drivers' behaviour when they're in the field.
Driver retention: Preventing driver shortages is also a vital responsibility of Fleet Managers. Having a robust driver retention plan is essential for guaranteeing the best professionals will love working for you. It's important to build strong relationships with drivers and keep their overall work satisfaction rates high by providing internal and anonymised feedback channels in addition to using quality human resources practices.
Total cost reductions: In an industry where margins are usually low, cost management becomes critical. The role of the Fleet Manager involves creating a plan to minimise costs while maximising productivity.
In summary, a Fleet Manager's role is key to helping companies compete in the transport and logistics industry. People in this role need to hold a solid knowledge of the sector, as well as be skilled in data analysis and people management.
What does a fleet management company do? How do fleet management companies work?
A fleet management company essentially lets you rest assured that your fleet is serving the best interests of your business or company. This is by how they provide you with the necessary technology and consultancy that is required to maximise a fleet's efficiency with the aim of minimising its operating costs. Real-time information reporting is an integral part of this, as is discerning and securing the best deals on vehicle purchasing and leasing, all of which a fleet management company can do for you.
Fleet management companies work by displacing all of the time-consuming, fleet-related duties that prevent you from directing your energy into further developing strong customer relations and, generally, growing your business. This includes any paperwork and administration regarding your suppliers, as well as the entire handling of the fleet itself. Moreover, a fleet management company will act as a supportive collaborator, offering advice and illustrating how methods that are inline with your business's objectives and ambitions could serve to benefit, both financially and commercially.
What are the benefits of fleet management solutions?
Your business leaders, commercial drivers, and clients will see the benefits of you investing in fleet management services and solutions.
There are lots of short- and mid-term benefits, including being able to increase driver safety, reduce the costs of fuel and administration activities, limit the environmental impact of your operations, and provide customers with a better service.
There is also a huge long-term benefit of smart fleet management, which is that it provides Fleet Managers with the chance to secure sustainable and competitive advantages within their industries.
Who can benefit from fleet management?
Transport and logistics companies are primed to benefit from fleet management services and solutions. This is because the technology will allow you to reduce your costs while improving your productivity. This can enable your business to grow sustainably, as you'll be able to handle more work efficiently.
Your clients will also see the benefits if you decide to invest in these solutions. Not only will they receive their deliveries faster due to improved route planning, but they'll also receive regular updates on their orders and when they'll arrive due to live fleet tracking.
Even other road users will experience the advantages of you using this technology, as driver safety will be improved thanks to in-cab feedback systems. Plus, Fleet Managers will have access to driver data, which you can use to inform your driver behaviour training to help your workers to operate their vehicles more efficiently and safely.
Does your business need connected fleet management solutions?
If your business runs a commercial fleet, you can manage your daily operations more easily and see improvements to how it operates with fleet management services and solutions.
Managing a commercial fleet is a difficult task and doing it without the help of specialist technology makes it harder than it needs to be. Along with the different benefits that we've already outlined, using technology to manage your fleet will help your business to streamline admin processes and track data far more efficiently.
Masternaut has been designed specifically with Fleet Managers in mind — we're here to make your job easier.
What are the best fleet management solutions?
If you truly want to invest in fleet management solutions that will help you fine-tune and supercharge your processes, work with a company that will become a true partner. And, opt for a flexible solution that can be tailored depending on your needs and priorities.
With Masternaut, you won't just receive the hardware and digital platforms you'll need to collect data about your fleet. Our experts will also help you to analyse that data against your KPIs, providing you with recommendations and detailed action plans that are sure to help you reduce your costs and improve your productivity.
We also put a lot of effort into understanding our clients' specific needs and challenges, so we can help you overcome them. These tend to fall into five main categories that we can help you focus on, which are:
Cost control
Safety
Cargo maintenance
On-time delivery and productivity
Vehicle and cargo security
Additionally, when you invest in our services and solutions, you'll receive all of the customer support, performance analysis, and reports that you require at no extra charge. And, you'll have a dedicated account manager who can ensure that any requests, questions, or concerns you have are handled as quickly as possible.
From the installation of your hardware to providing you with smart reports and detailed action plans, Masternaut is here to help you at every stage. We've found this to be the most effective approach to helping Fleet Managers get the most out of their fleets. And, if you would like to experience the benefits for yourself, book a 40-day free trial with us. This will allow you to see the significant difference that our tools and support can have on your operations.
If you would like to learn more about how Masternaut can help you to manage your fleet more efficiently, get in touch with our team today. Or, arrange a 40-day free trial that will show you just how much money you could save and how much more productive your company could become with our fleet management services and solutions.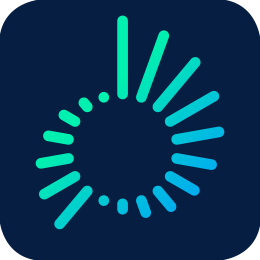 By
Masternaut Team

on Sep 12 2022