How fleet managers can engage with insurers
Telematics is a terrific vehicle for improving operational efficiencies, such as greater fuel economy, more efficient journeys and more accurate mileage reporting. However, in addition to the immediate positive knock-on effects, there are also indirect advantages, one of which is lower insurance premiums. Greater visibility and more targeted monitoring of a fleet allows operators to pinpoint and address any safety issues, while regular reporting provides hard evidence of reduced accident rates and improved driver behaviour.
Demonstrating a culture of safe driving
It's important to stress that the use of telematics does not immediately or automatically guarantee cheaper insurance, as Jason Gill, Masternaut's Channel Partner Manager, explains: "There is often a false perception by fleet managers that insurers or brokers will offer an immediate discount if they implement telematics. It is quite rare that this happens, with the exception of the taxi markets, which are high risk, with equally high insurance premiums."
The best way fleets can use telematics to generate lower premiums is to build a portfolio of evidence to demonstrate a culture of safe driving. Systems such as Masternaut's in-cab coaching device, which provides instant feedback to drivers when they engage in dangerous or costly practices, dramatically improve safety and provide quick, solid proof. It isn't all about what happens behind the wheel, either, as the companies that see the best results operate a reward system for their safest drivers; our SmarterDriver app allows employees to see how they rank against their peers and encourages friendly competition to find out who is the smoothest and least accident-prone on the road.

Using data to combat false insurance claims
Telematics data can also be harnessed to combat false insurance claims. If a fraudulent claim were made against a company vehicle and the data were able to prove its invalidity – for example, highlighting that the driver and the vehicle were not, in fact, in the alleged location at the time of the event, or that the driver were travelling within the speed limit and adhering to the law – then it's one less claim on the company's insurance policy and yet more strong evidence for lower premiums. In this respect, telematics can be a more effective tool than dash cameras for submitting evidence to insurers. Though useful and popular, dash cams are typically forward-facing, and therefore only record incidents in front of the vehicle, while the obvious presence of a camera in the interior can make it a target for theft, which is not good news for insurers.
Put simply, the fleets that see real discounts on their premiums are those that work collaboratively with their insurance companies. If a provider knows a customer is actively pursuing a policy of safer driving and can see evidence of it, then there's a strong chance it will reduce its fee.
"If the fleet and the insurer work together and utilise this technology to improve the overall behaviour of the drivers – and there is a reduction in accident frequency – the insurer will offer a discount at the point of renewal," adds Gill, "some insurers and brokers will also offer a bursary towards the hardware, because they want their customers to adopt technology that can be used as a risk management tool."
For further tips on how to utilise Telematics head over to Quick wins with big impact for fleet managers.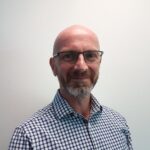 By
Iain Todd

on Jun 11 2019

Iain has 19 years experience of telematics and mobile data and has been at Masternaut for 6 years, occupying Project Director, Service Management Director and for the last 18 months Sales Director roles. With a BEng(Hons) in Mechanical Engineering, an MSc in Facilities Management and an MBA, Iain has worked in both the public and private sectors, notably taking overall responsibility of delivering a £350 million project to equip all 57 UK Fire and Rescue services with secure voice and data communications services.