What are the benefits of reducing CO2 for you?
Carbon Dioxide and other greenhouse gases are responsible for the warming of the planet by nearly 1oC since the late 19th century[1]. The subject of greenhouse gases, their link to climate change, and sustainability initiatives have been in the news almost constantly over the last few weeks, with the Extinction Rebellion protests across London, as well as the push to recognise climate change as a national and global emergency within parliament.
In 2017 the average van produced 156.1 grams of CO2 per kilometre driven[2] (which gives an average fuel economy of about 42MPG) This means that each van produces about 3.2 tonnes of CO2every year[3], and there are 14.6 million of them on the UK's roads. That's over 46.7 million tonnes of CO2 released every year!
With this background, it's inevitable that commercial vehicle fleets face ever-increasing scrutiny about how they operate and are often integral to the wider business' carbon reduction strategy. We know from a humanitarian perspective it's important to limit and reduce the CO2 we produce but are there any wider benefits for businesses?
Saving the planet
A lot has been written about carbon offsets and planting trees to reabsorb the CO2 released into the atmosphere, however, each tree planted will only absorb about 16kg of CO2 per year[4]. Meaning that for each van on the road you'd have to plant about 201 trees every year!
It seems obvious to say, but it's worth repeating that the best way to reduce your CO2 emissions is to use less fuel in the first place. If your vehicles use less fuel, they'll naturally expel less CO2 into the atmosphere. We've talked in this blog previously about how to reduce fuel waste with telematics, and we won't delve into that here, but by cutting one you'll naturally reduce the other. A 5% improvement in CO2 emissions would equate to a 156.7kg reduction every year, or the equivalent of almost 10 trees for every vehicle!
Saving your budget
Whilst sustainability and zero-emissions schemes are of the utmost importance to both fleets and businesses, the impact of lowering your carbon footprint is not limited to just a CO2 reduction. We mentioned above that reducing fuel usage is the best way to cut emissions, and this will also have an impact on how much you're spending on fuel;
Use less fuel, spend less money
That same 5% fuel saving mentioned above would also a net saving of over £26 per vehicle per month (or £319 per vehicle per year[5]).
Being able to track carbon reduction improvements and highlight them (through our CO2 certification programme or a similar) can also do a lot for a company's image and is an easy way to show yourself as an innovator in this area.
Not just for corporate image
It's becoming increasingly obvious that climate change is something that must be tackled at every level of society, and commercial fleets shouldn't be an exception to that. However, by reducing the CO2 emissions of a vehicle fleet it'll unlock other benefits to both you and the wider business.
If you would like to learn more about reducing CO2 you can visit our website to find out more about our CO2 certification scheme and download a white paper about the impact of in-cab coaching on fleet sustainability.
---
[1] Nasa – https://climate.nasa.gov/evidence/
[2] European Commission – https://ec.europa.eu/
[3] Daily Telegraph – https://www.telegraph.co.uk/connect/small-business/operations-and-logistics/renault/how-many-miles-do-vans-clock-up/
[4] Trees for the Future – https://trees.org/2020impactreport/
[5] Assuming fuel costs of £1.10 per year and a 5% improvement from 42MPG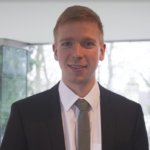 By
Adam Wheeler

on May 09 2019

Experienced Professional Services Consultant with a demonstrated history of working in the information technology and services industry. Skilled in Communication, Customer Relationship Management (CRM), Training Delivery, Business Development, and Sales Management. Strong information technology professional with a Bachelor of Engineering (BEng) in Aerospace Engineering from The University of Manchester.