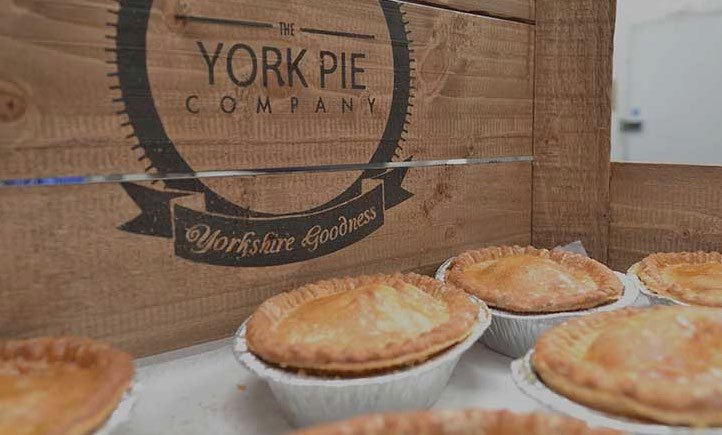 The York Pie Company needed a solution that would support their transition from a small business into a high-growth, high-profitablity SME.
Masternaut therefore recommended a system that would track their vehicles at all times, in order to meet the demands of their tech-savvy owner – Darren Wiseman.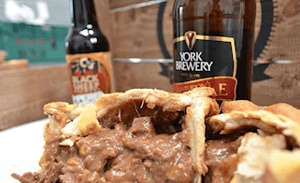 Darren Wiseman, owner of multiple award-winning artisan food business The York Pie Company, may bake a mean steak and ale, but it's clear from entering his production premises in Upper Poppleton, Yorkshire, that whilst his methods and ingredients may be 'like mum used to make' when it comes to technology, Darren could teach many larger businesses a thing or two.
Telematics from Masternaut is just one of a host of hi-tech solutions Darren has invested in since buying his business in 2014. It's all part of his strategy to transform a small-scale producer with efficiency problems into a growth SME.
"I used to run an IT company. So if I invest in a technology, it can't be because it makes me feel good. It has to meet a need."
Darren's requirements were brief, but clearly defined: "I took on vehicle tracking for one simple reason: when the boss is away, the staff will play.
"Already we have a production unit, we have vehicles going to the butchers to pick up meat, and we have vehicles delivering to pubs, delis and cafes across York, as well as to customers' homes as part of our online business. Our deliveries vary daily, so routes change. Being able to get in an extra delivery every day gives us those extra sales that make all the difference.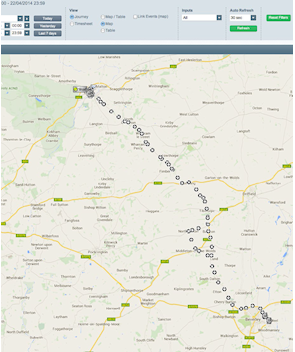 "I want to know where my vehicles are. I want to have them ready to send out for deliveries. And I don't want them used out of business hours, or taken for personal use, without my say so."
Sounds sensible enough. But Darren's decision to buy a tech solution, isn't one many businesses of his size would come to. Darren says, "When I bought the business I knew I needed to move it into the modern age. I bought in CCTV for the production kitchen, I brought in telematics, I brought in e-commerce, online accountancy. One member of staff said to me 'You're acting like a big business, but we're only a small business.' I told him that small businesses only grow by thinking big."
It's a strategy that's paid off, with their first retail outlet – a pie and mash café - opening in the York suberb of Acomb in June 2015. Just as importantly, Darren gets his weekends off: a sure sign of a new small business going in the right direction.
"We're adding in complexity with the shop, as there'll be two extra deliveries there every day to fit in from the current vehicles and drivers, not to mention we've big plans to move into the festival trade, which will take us all over the UK. By getting on top of my drivers and getting the most value out of my vehicles from the start, I don't need to worry about growth: I'm ready for it."
Contact our specialists
Want to find out what Masternaut could do for your company? Contact our team for a free personalised demo.
BACK TO ALL