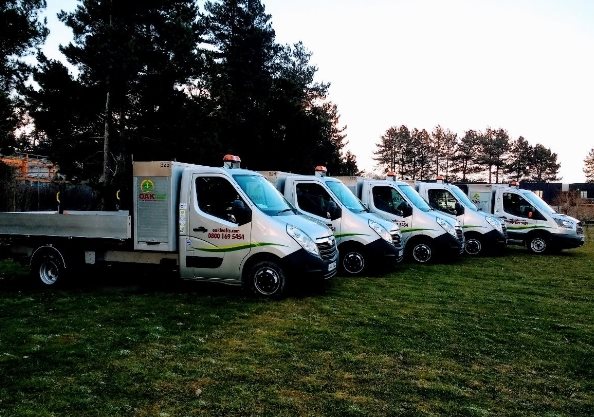 Oakleaf Commercial Services
Oakleaf Commercial Services provides high quality, professional, property maintenance and construction services for housing associations, schools and local authorities. With a fleet of 127 LCVs and specialist vehicles, they had been using telematics for some time, but the system wasn't effective and they were keen to do better.
After looking at various options, Oakleaf chose Masternaut Connect for its usability and because it ticked all their boxes, including tracking core metrics of speed, location, arrival & departure times, CO2 emissions, MPG, harsh driving events and idling.
Once installed, they wanted to focus on driver safety and reduce risk by managing driver behaviour in a positive way.
Download the case study to see how a carefully managed deployment has achieved significant benefits and driven a culture change amongst the driver community, where safe driving is now 'cool'.
"I can't imagine us operating without our Masternaut system. As responsible managers, we want and need the information it gives us."
Keith Burgess, Executive Business Manager, Oakleaf Commercial Services