Join us and help shape the future of fleet
Managing a fleet today is challenging. Operators work hard to keep vehicles on the road, to ensure quality of service and to manage driver behaviour and risk, all while reducing annual costs – yet again.
Meanwhile, the press is abuzz with stories about electric and autonomous vehicles, mobility services and smart cities. Sometimes, tomorrow can feel quite far from today's realities.
At Masternaut, we're investing to bridge the gap. And we're ready to tell you all about it.
Masternaut customers are cordially invited to join us at the Coventry Transport Museum at noon on Tuesday 5 June.
Here's what you can expect:
A sneak peek into the new Masternaut
An introduction to the work we're doing to help prepare our customers for the Connected Future, including new features and functionality
A chance to meet our senior leadership and product teams & an opportunity to network with other fleet operators
A tour of the Coventry Transport Museum – and free admission, should you wish to stay after the event
Catered lunch
Space for this event is limited, so please make sure you register today. We will confirm your registration by e-mail.
Venue: Coventry Transport Museum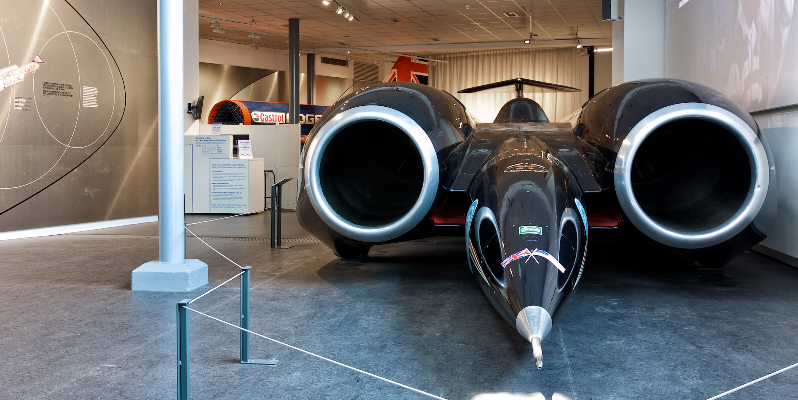 Coventry Transport Museum houses the world's largest publicly owned collection of British vehicles, and tells the fascinating story of Coventry and its people through the rise and fall of its biggest industry. After a £9.5m redevelopment programme, this huge museum offers a whole day out of fun and discovery for visitors of all ages – all in an iconic city-centre building.
Coventry Transport Museum isn't just for transport enthusiasts: it's for storytellers and escapists; speed freaks and thrill seekers; history buffs and culture vultures. Situated right in the heart of the city, with a gift shop and award-winning coffee shop, it offers a uniquely human perspective on the city's motoring heritage, and is one of the Midlands' best days out.