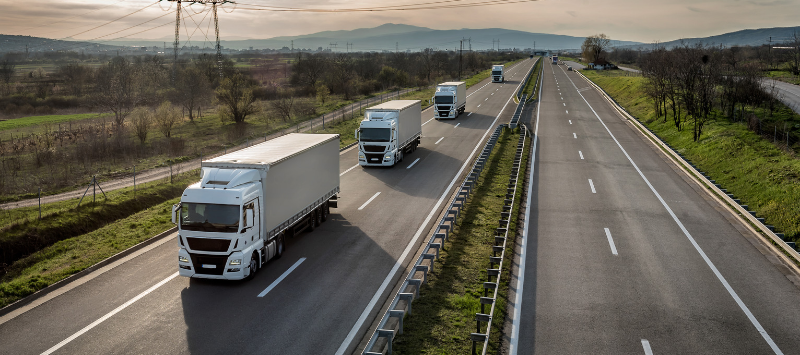 FRAIKIN and Masternaut supply telematics to SUEZ in more than 100 specialised vehicles for waste recycling and recovery, including waste collection vehicles, roll-off trucks and specialised vehicles such as road sweepers and skip cleaners. FRAIKIN and Masternaut have had a long-standing relationship through which FRAIKIN can offer telematics solutions by market leader Masternaut to their end customers. For Suez, FRAIKIN provides more than 100 specialised vehicles for waste recycling and recovery with an embedded telematics solution in the centre and west of France.
Masternaut's telematics solutions provide real-time visibility into vehicle locations and helps businesses improve driver behaviour.
SUEZ decided to invest in a telematics solution to reduce fuel consumption and keep their drivers safe. A device on the dashboard gives drivers real-time feedback to help them adopt a safer, more ecological driving style. This initiative is part of a program to reduce fuel consumption. The technology is also useful in the age of digital transformation: when a customer has a complaint, SUEZ can check the time when a certain truck has completed a trip in that particular street.
Masternaut's CEO Dhruv Parekh said: "We're proud to be working with FRAIKIN and SUEZ. Working with strong partners like FRAIKIN enables us to provide a more seamless experience to our customers by reducing vehicle downtime. They receive the vehicle with telematics installed directly from their leasing partner."
FRAIKIN's CEO Pierre-Louis Colin added: "I am proud that SUEZ is showing faith in Masternaut and us. We are investing in the environmental sector and listening to what our customers and their customers have to say. Our aim is to address the highly specialised needs of their business areas. Our staff are familiar with the technical complexity of the equipment and vehicles they need. At the same time, this agreement is part of a joint consultancy approach, based on shared values. »
Yann Vincent, General Director BL Business Services of SUEZ Recycling and Recovery, commented: "We're really convinced that smart trucks are a key step to improve our logistic efficiency and environmental impact, in addition to security. Besides, it's an enabler for a new customer experience."
Masternaut works with a wide range of companies from field service to housing associations, from transport & logistics to waste management. They have enabled a UK customer in waste management to save one out of six waste collection vehicles, just by optimising their route.