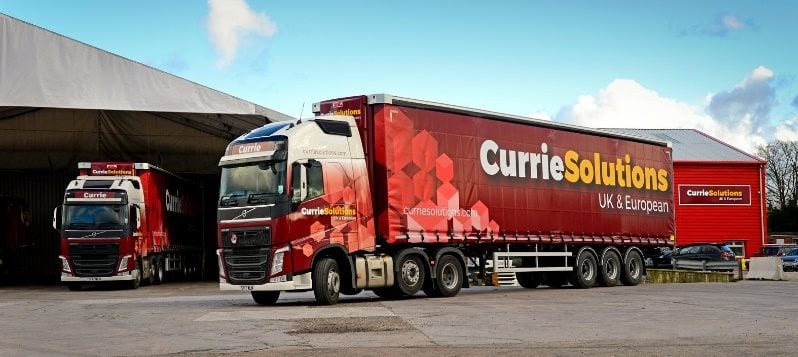 Currie Solutions extends the relationship with Masternaut
As a long-standing Masternaut customer, Currie Solutions has benefitted from our technology for some time, recently extending the relationship with a decision to migrate to Masternaut Connect, the fourth-generation fleet monitoring SaaS application.
"It was a natural progression for the business", says Allan Jamieson, Operations Director.
"Currie Solutions had enjoyed success with Masternaut for a number of years prior to implementing the latest Connect software. We know what it can do, this was taking it a step forward and updating it. Benefits include it showing us exactly how many driving hours a driver has done that day. It's linked to the driver's tachograph so we're getting real-time information as to what he has got available."
"Furthermore, Masternaut Connect has helped improve back-office efficiency too. Now, instead of having to phone a driver to ask about his activities during the day, the fleet management team know exactly where he is and how many hours he has been driving at any given time. Communication is one of the biggest benefits of systems like Masternaut Connect as everyone has visibility of the data. Our future aspiration is to link this information so that the customer service team can use it to track orders and update customers in real time."
Read the full article in issue #191 of Transport & Logistics Magazine
Learn more about Masternaut Connect