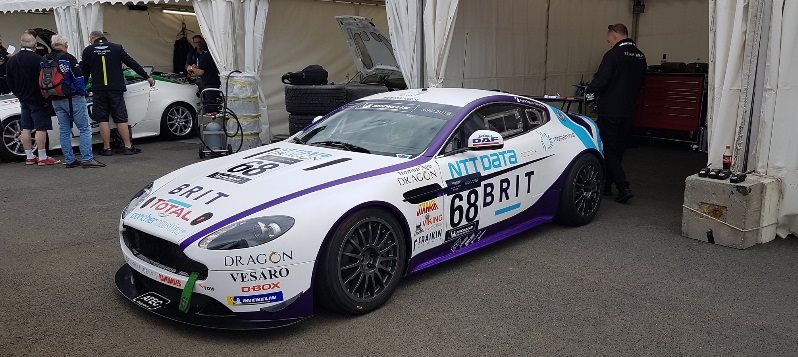 Masternaut becomes an official sponsor of Team BRIT
We are proud to be working with a team that offers disabled drivers, many of whom are ex-services, with an opportunity to compete, to achieve new goals, to excel in a competitive field and to inspire others.
It will be the first time an all-disabled team has raced at Le Mans. We are looking forward to working with a fully race-prepared GT4 car competing in a major event and to providing the team with valuable telematics data.
Military veterans Warren McKinlay and Jamie Falvey will be at the wheel and will be up against some formidable talent, including former Le Mans winner Martin Brundle and his co-driver, the multiple Olympic gold medal winner, Sir Chris Hoy.
But the Team BRIT duo come with high spirits after successful testing at Snetterton and having secured a historic victory in their first ever GT4 race, in the Aston Martin Owners Club (AMOC) GT Challenge at Oulton Park on 12th May, where they finished 1st in class.
We will be posting updates from the team and the progress of the car up to and during the race, as the cars line up on the grid at 09:00 this Saturday.
Please check Twitter using #GoTeamBrit for further updates and commentary.
I am sure you will join us in wishing the team every success.