How to choose the best UK telematics provider for your business
If you've made the decision to invest in telematics, the next step is finding the right partner. With over 50 telematics companies in the UK alone, there's plenty of choice and many factors to consider. This blog takes a brief look at some of the key criteria to consider when choosing the best telematics provider for your business.
In short, you'll need to:
Make a list of priorities
Check vehicle compatibility
Arrange a product demonstration
Evaluate the provider's claims
Review installation and after care
Finalise contract terms
Outline what you want to achieve with telematics
There's no such thing as doing too much research. But unless you narrow down what's most important to your business, you could feel overwhelmed with information. Make a list of priorities that outline what you want to achieve with your telematics system. Is your key goal better fleet visibility or reducing fuel waste and CO2? Also, identify if you require particular services (e.g. an online customer service portal) to ensure the telematics supplier you choose can meet your demands.
Ensure that your vehicles are compatible with the supplier's telematics devices
One of the first questions you need to ask is: will this system work with my fleet? Check vehicle compatibility at an early stage. Promises of efficiency savings and operational improvements count for nothing if your fleet can't be connected properly. This applies to both device hardware and platform software.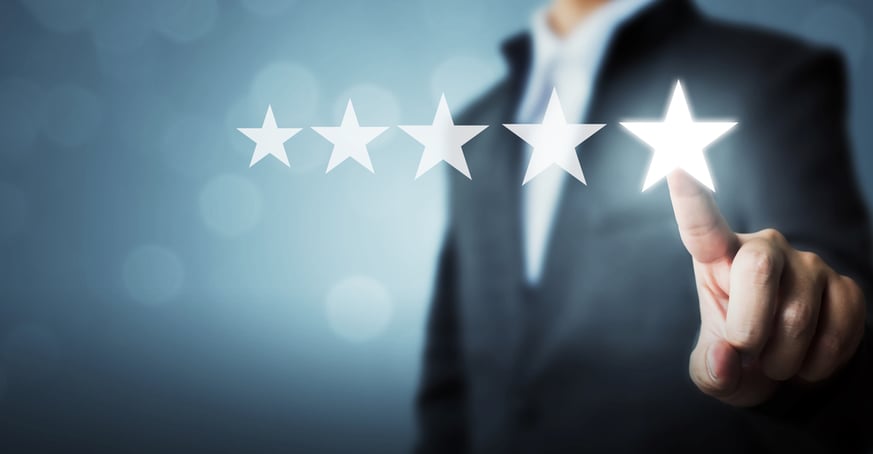 Seek five star service - check reviews and NPS scores to see how each provider performs.
Ask for a demo
Most companies are good at selling themselves, so make sure you're confident in their capacity to deliver. Seeing telematics in person can really bring the project to life. Arrange a product demonstration with potential providers to see how it works in practice. Bring a number of your team with you (e.g. operations, IT, HR) to ensure you get a cross-departmental view.
Evaluate every provider's claims
Another way to evaluate their claims is to ask for case studies and certification for important processes like GDPR and ISO certification. Customer reviews about their service and products are typically a good source of truth, as is their industry reputation. If possible, search or ask for their most recent NPS (net promoter score). You could also explore their website and social media to understand how they engage with potential customers.
Review the installation process, customer care and contract terms
Make sure you look beyond the product itself. Implementation can be one of the most difficult aspects of onboarding, so review the installation process. Ask for a detailed deployment plan that works to your timeline. Then, once your solution is up and running, find out what kind of customer care you'll receive. Do they have a dedicated customer support team or online portal to easily address your queries or problems?
The typical length of a telematics contract is three or more years. It's important, therefore, to know what your chosen telematics company can offer in the long-term. While you finalise contract terms, get a clear understanding of their business road map: future-thinking companies are better placed to innovate and provide more value for you in the future.
Use our essential telematics guide
Telematics, if done right, can transform the way your fleet operates. However, it might still seem like a daunting task, so we've put our 20+ years of experience to good use to create a buyers' guide that highlights the key questions and most important elements to focus on.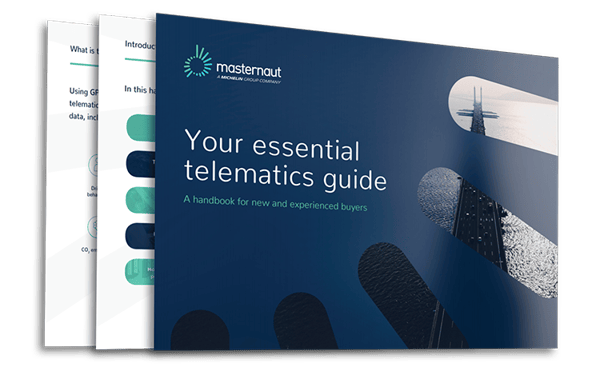 The guide is perfect for both new and experienced buyers and features detailed context about the benefits of telematics, the different types of available solutions, and how to choose the right telematics provider.
Download your essential telematics guide to take the next steps and discover:
What telematics is and how it works
Benefits of telematics for your business
Different types of telematics solution
How to choose the right provider
How to unlock your business potential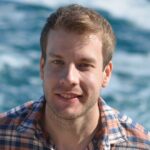 By
Tom Brown

on Jul 10 2019

A copywriter with a diverse background in marketing, I've dabbled in a variety of sectors including retail, education and gaming. But whatever the industry, whatever the format, writing is always about effective communication. In my role at Masternaut as Product Marketing Manager, my aim is to tell our customers about how telematics can improve their fleet management.