Quick wins with big impact for fleet managers
Analysing telematics data and putting it to use can seem like a daunting task, but it doesn't have to be. Telematics systems can positively impact a fleet instantaneously – before you even make it to the analytical stage – and deliver results that will immediately benefit a company's bottom line.
Immediate feedback
For example, our in-cab coaching device is a small, dashboard-mounted system that issues drivers with instant feedback when it detects harsh driving behaviour. If an at-work driver brakes or accelerates harshly, breaks the speed limit or allows the vehicle's engine to idle for more than two minutes, the device emits an audible warning and uses a traffic light system to visually notify drivers. Lights are displayed depending on the severity of the action: the harsher the event, the more lights will show.
This immediate feedback causes drivers to reassess their behaviour on the spot and then improve their habits over time. The inevitable and very welcome upshots of better drivers include fuel savings, lower accident rates, cheaper insurance premiums and peace of mind for the fleet manager, who has made a great step towards a solid duty of care policy.
Making data manageable
Part of our role as a telematics provider is to serve up data to our customers in a straightforward and succinct format, ensuring it's as relevant as it can be to every user's individual operation. Even with such a concise approach, the number of potential reports from a telematics system is huge; one of the fastest ways to generate real results is to limit your reporting to two key areas.
That might sound counter-productive given the scope of the data, but honing in on the two most important elements for your business – for example, fuel costs and vehicle utilisation– is a tried, tested and, ultimately, faster and more efficient method of making telematics work in your favour. Once you've tackled those elements, identify a second pair, and focus your attention and reporting on them. By establishing a hierarchy of importance, you can make improvements based on the KPIs that matter most.
Friendly competition
Finally, the more engaged employees are with telematics, the more likely they are to improve their driving behaviour. The 'spy in the cab' reputation is still alive and well, and many drivers continue to view telematics as a means of keeping tabs on them. However, the companies that implement telematics successfully and see quick improvements are those that reward and champion their best drivers.
By measuring driver behaviour, and allowing drivers to see how they measure up against their peers, you will encourage friendly competition – and the winner is always the safest and most efficient individual. When combined with a wider driver behaviour programme, which includes publicly acknowledging the best employees, such an approach brings a welcome light-hearted element to telematics, does away with the idea of automotive big brother and leads to big results in very little time.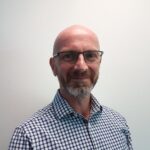 By
Iain Todd

on May 24 2019

Iain has 19 years experience of telematics and mobile data and has been at Masternaut for 6 years, occupying Project Director, Service Management Director and for the last 18 months Sales Director roles. With a BEng(Hons) in Mechanical Engineering, an MSc in Facilities Management and an MBA, Iain has worked in both the public and private sectors, notably taking overall responsibility of delivering a £350 million project to equip all 57 UK Fire and Rescue services with secure voice and data communications services.