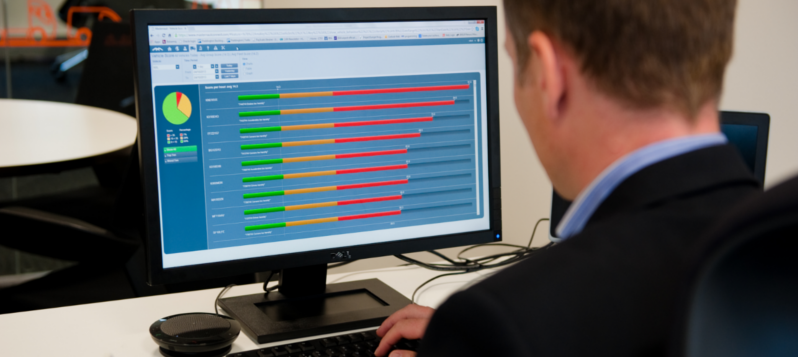 For all its merits, the sheer amount of data generated by telematics can make deciphering the results a gargantuan task. Jack Carfrae finds out how fleets can slim down the admin.
'Can you just.' is a contender for the most hated phrase in the workplace. It's innocent enough by itself, but you can more or less guarantee it's a precursor to a heap of stuff you could really do without.
You can apply it to one of the most popular areas of modern fleet management: 'we're going to install telematics; can you just have a look at the data and tell us what's going on?'. The chance that any fleet operator has the time to examine a full suite of reports, covering all areas of vehicular activity, then address each problem, is slim to none, and the slog of processing the results is among the biggest turn-offs for businesses considering the technology.
That's not to say fleets should deliberately give it the swerve on admin grounds, as the systems have proved their worth time after time. Drowning in data is, however, a very real possibility, and it's worth knowing how to make the best of it in the least amount of time elapsed.
"You can fill somebody's inbox and life with data," admits Mike Hemming, UK Catalytix director at Masternaut, "but actually, you've got to make it usable in order for telematics to bring in the benefits that are needed. There are several ways in which you can start to address the problem: one is to try not to achieve everything as soon as the systems in each vehicle are turned on. Have your priorities and your key elements that you focus on, whether it's driver behaviour, utilisation of stock, finish times - whatever it might be."
"Any telematics provider worth their salt will offer whittled down reports."
For those embarking on telematics, having as clear an idea as possible of the specifics you want to flag up is a good start. Not everyone has, though, and even those that do may find the data shines a light on unknown areas that require attention.
"Having a system that allows you to customise the data you receive is key, then you can make sure you're only seeing bits of information you need to react to, and that is going to give you the biggest return on your investment," adds Hemming.
Read the full article here: The bare necessities of telematics